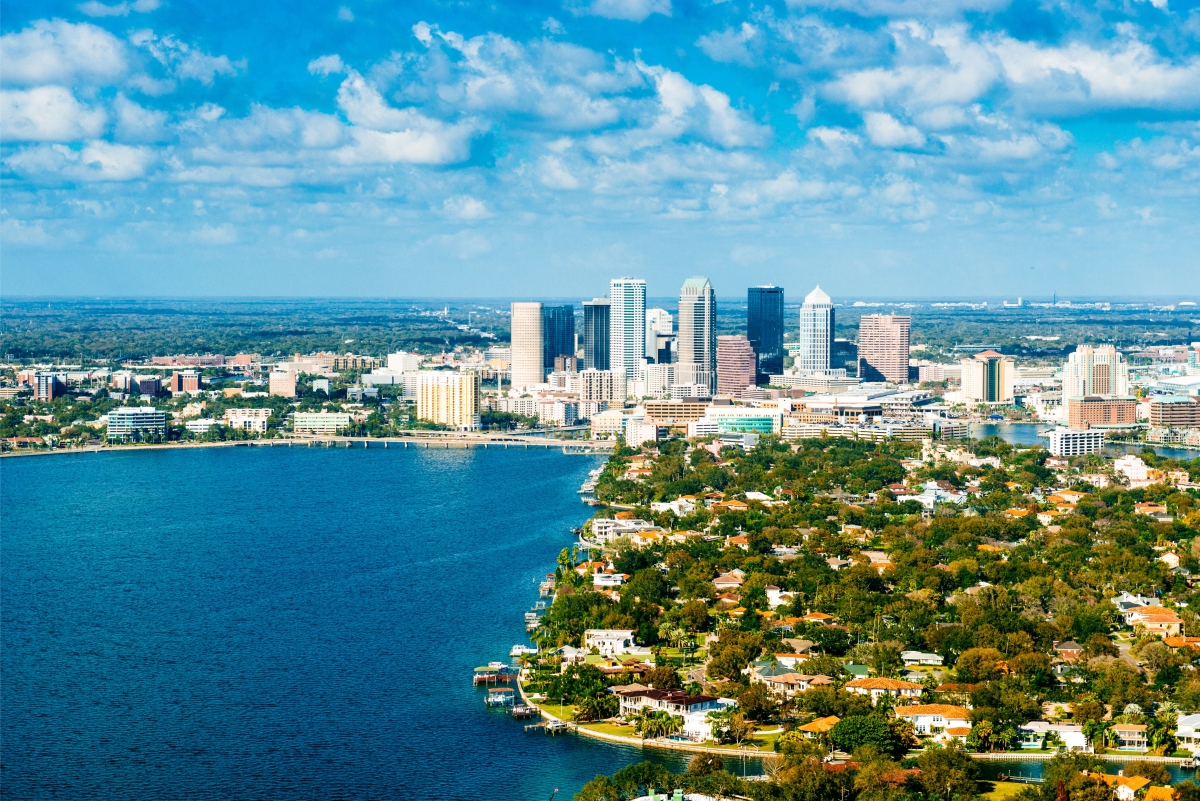 BEST Luxury Real Estate in Tampa, FL
Welcome to the premier destination for luxury homes for sale in Tampa! Our collection below showcases the finest luxury homes for sale in Tampa, FL, designed to cater to the most discerning clientele. Immerse yourself in the world of extravagance and elegance, where you'll find a plethora of luxury homes Tampa, FL has to offer. Our dedicated Tampa luxury real estate agents are committed to providing an unmatched level of service, ensuring a seamless experience in finding your dream home.
Discover a wide array of luxury homes for sale in Tampa, ranging from contemporary masterpieces to timeless estates. Tampa Bay luxury homes boast breathtaking views, world-class amenities, and unmatched craftsmanship. Modern homes for sale in Tampa feature cutting-edge designs, state-of-the-art technology, and eco-friendly materials, providing the perfect blend of sophistication and sustainability. Two of the most popular luxury neighborhoods in Tampa are Hyde Park and the Channel District. Below, you'll find luxury homes for sale from across the Tampa Bay area. All of these are Tampa million-dollar homes or more.
Luxury Homes for Sale in Tampa, FL
December 10, 2023
$1,637.62
Avg. $ / Sq.Ft.
$6,959,500
Med. List Price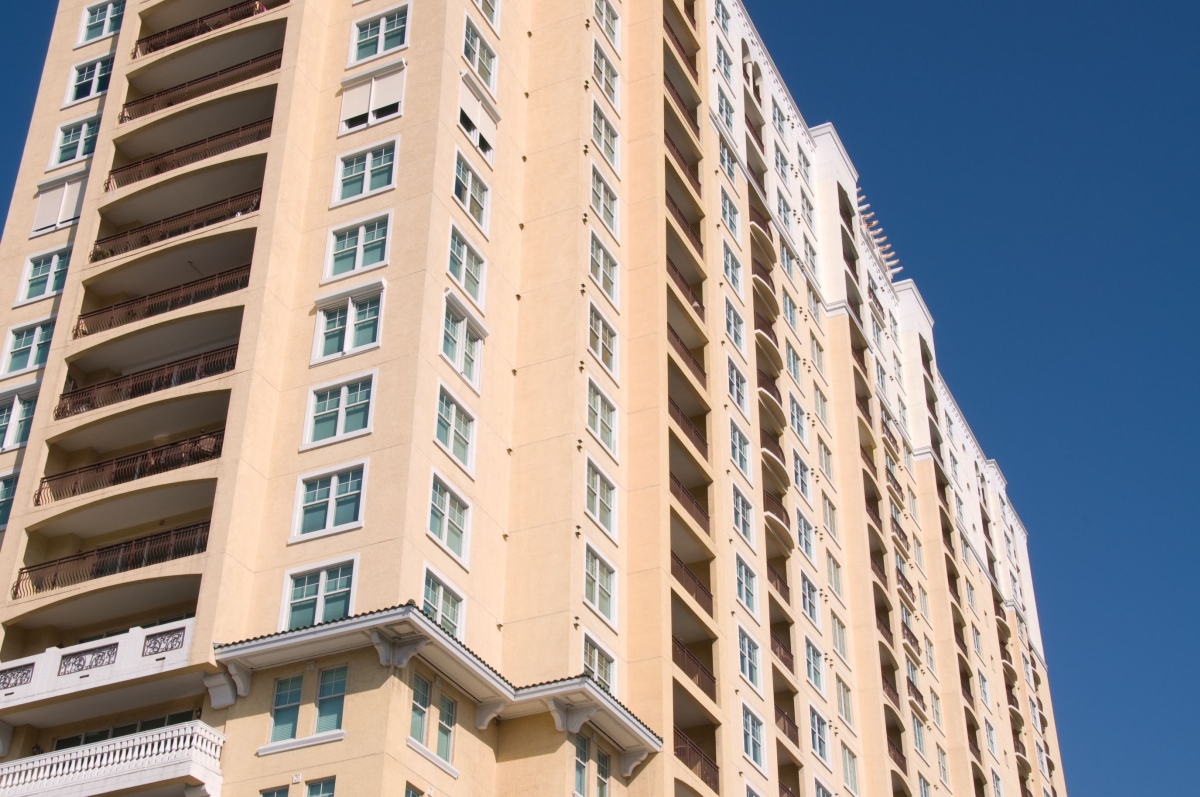 Types of Luxury Homes for Sale in Tampa
In addition to luxury single-family homes in Tampa, we also offer a stunning selection of luxury townhomes and luxury condos in Tampa that buyers will adore. These exquisite residences combine the convenience of urban living with the opulence of a private oasis. For the ultimate waterfront living experience, explore our Tampa million-dollar homes located on the pristine shores of the Gulf of Mexico. Luxury Tampa, Florida houses offer unparalleled waterfront access, allowing you to indulge in the coastal lifestyle you've always envisioned. For those seeking modern homes in Tampa, FL, our collection showcases the best in contemporary architecture and design.
As you explore the diverse selection of luxury homes Tampa has to offer, you'll find the city's vibrant neighborhoods and communities provide a unique blend of culture, history, and modern amenities. From the prestigious gated communities to the picturesque waterfront enclaves, our portfolio of luxury homes for sale in Tampa, FL caters to a variety of lifestyles and preferences.
Tampa Bay luxury homes are known for their exceptional architecture and attention to detail, with many properties featuring custom designs by renowned architects. These estates often come with lavish amenities such as resort-style pools, fully-equipped outdoor kitchens, home theaters, and state-of-the-art smart home technology, providing an unparalleled living experience.
For buyers who value urban sophistication, our selection of modern homes for sale in Tampa showcases sleek, contemporary designs that prioritize open spaces, natural light, and clean lines. These cutting-edge properties often feature high-end finishes, energy-efficient systems, and innovative home automation for the ultimate in modern living.
Luxury townhomes Tampa residents covet are ideal for those who seek the convenience of city living without sacrificing the comforts of an upscale residence. These elegant properties often boast private outdoor spaces, open-concept floor plans, and top-of-the-line appliances, making them perfect for entertaining guests or simply enjoying a quiet night at home.
In addition to our extensive, updated inventory of luxury homes for sale in Tampa from the MLS, we also provide access to off-market listings and an extensive network of industry professionals. Our luxury real estate agent Tampa specialists are dedicated to providing unparalleled service, ensuring a seamless and enjoyable experience from start to finish.
Whether you're seeking the ideal waterfront retreat or a sophisticated urban sanctuary, our team of Tampa luxury real estate experts is here to help you find the perfect property to match your lifestyle and aspirations. Start your journey to the pinnacle of luxury living in Tampa today by browsing our collection of exceptional properties or by contacting us.
Contact us today.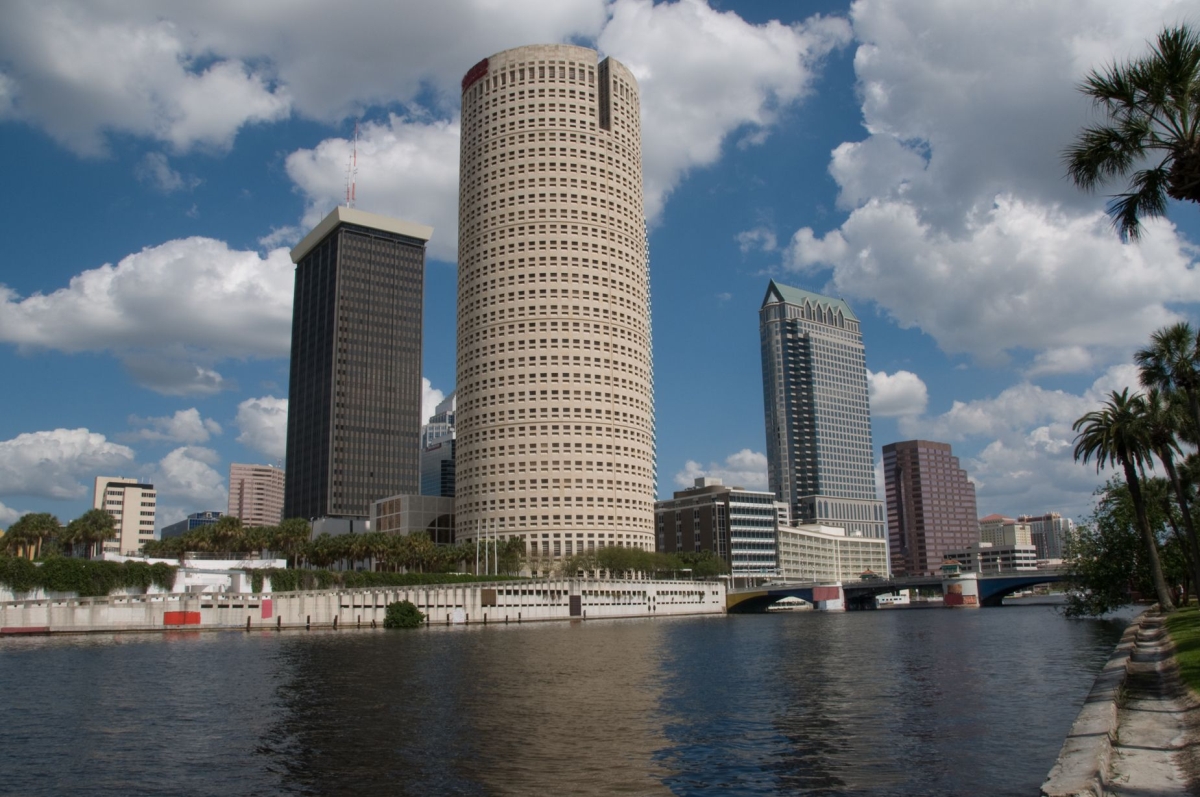 Tampa Luxury Realtors
Our luxury Tampa real estate agent specialists have years of experience navigating the high-end market and possess extensive knowledge of the area. They are uniquely positioned to guide you through the process of finding your perfect home. Luxury waterfront homes for sale in Tampa, Florida are just a click away, as our dedicated agents curate a collection of the finest properties available.
Our Tampa luxury real estate agent network will connect you with the latest trends in modern living, ensuring you find the perfect home tailored to your unique preferences.
Experience the pinnacle of luxury living with our unparalleled selection of Tampa's most exclusive properties. Let us help you find your dream home in Tampa Bay today.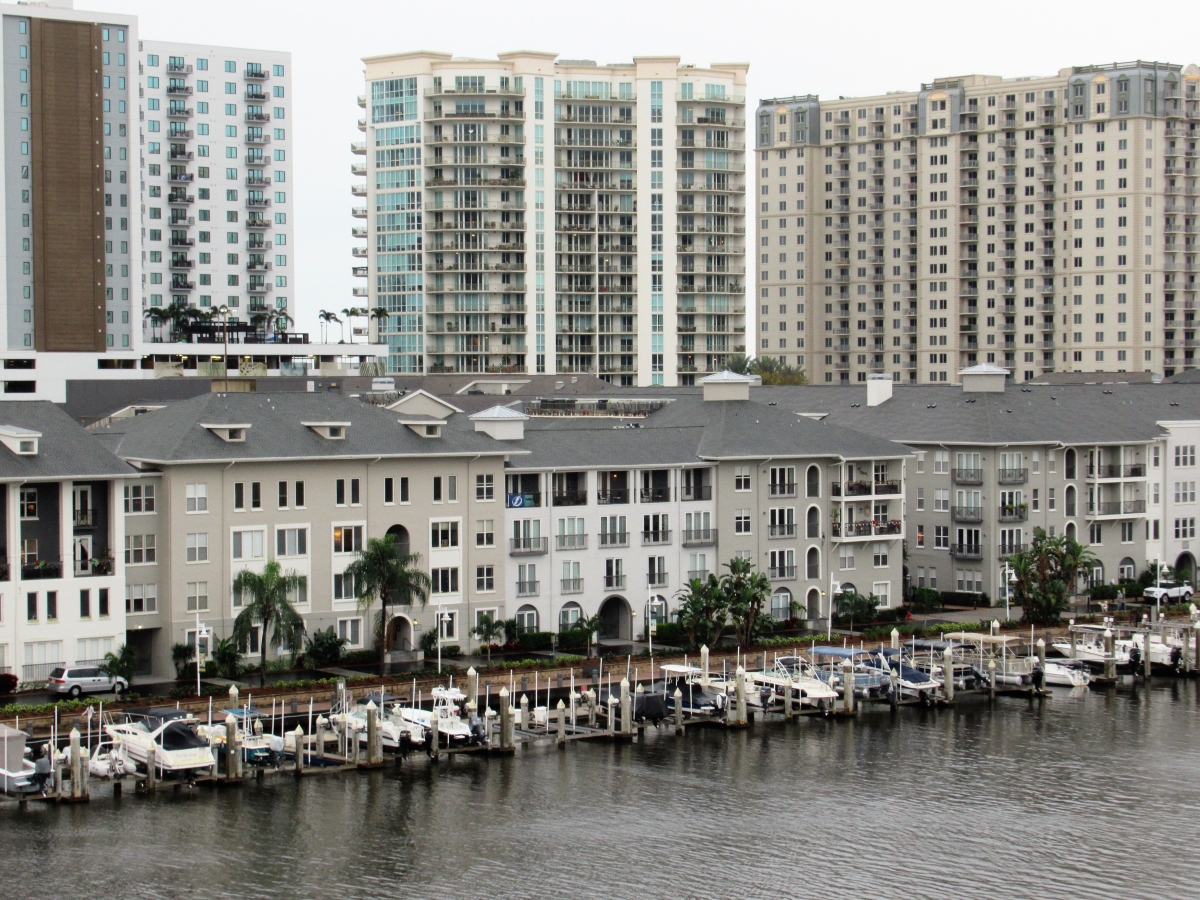 10 Luxury Neighborhoods in Tampa (Richest Neighborhoods in Tampa)
Here are 10 of the most luxurious and rich neighborhoods in Tampa, in no particular order:
Avila: This prestigious gated community is known for its opulent estates, world-class golf course, and exceptional security. Avila is home to some of Tampa's most affluent residents and boasts unparalleled privacy and exclusivity.

Davis Islands: Situated on a series of man-made islands, Davis Islands is a highly sought-after neighborhood offering stunning waterfront homes, charming tree-lined streets, and a bustling downtown area with shops, restaurants, and entertainment.

Harbour Island: This private island community, nestled in the heart of downtown Tampa, features luxurious waterfront properties and upscale townhomes. With its convenient location and proximity to top-rated restaurants and shopping, Harbour Island provides the perfect blend of urban living and coastal charm.

Beach Park: One of Tampa's oldest and most prestigious neighborhoods, Beach Park is known for its historic estates, grand oak trees, and winding streets. The area offers a mix of architectural styles, from Mediterranean-inspired villas to modern masterpieces.

Palma Ceia: A historic neighborhood with a strong sense of community, Palma Ceia is home to the renowned Palma Ceia Golf & Country Club. The area is known for its picturesque streets, lush landscaping, and a variety of stunning homes ranging from charming bungalows to stately mansions.

Bayshore Beautiful: Situated along the scenic Bayshore Boulevard, Bayshore Beautiful is an upscale neighborhood with a mix of elegant homes, ranging from traditional to contemporary styles. Residents enjoy stunning waterfront views, easy access to downtown Tampa, and close proximity to the popular Hyde Park Village shopping district.

Sunset Park: This tranquil and upscale neighborhood features tree-lined streets, waterfront properties, and a variety of architectural styles. Sunset Park is known for its family-friendly atmosphere, beautiful parks, and strong sense of community.

Culbreath Isles: A gated enclave nestled along Tampa Bay, Culbreath Isles is a prestigious neighborhood known for its impressive waterfront estates and private docks. With easy access to the bay and downtown Tampa, residents enjoy a luxurious lifestyle in a peaceful, secluded setting.

Westchase: A master-planned community in northwest Tampa, Westchase is a desirable neighborhood offering a range of upscale homes, including single-family houses, townhomes, and villas. The community boasts numerous amenities, such as golf courses, parks, and recreational facilities, as well as shopping and dining options within the Westchase Town Center.

South Tampa: A vibrant and diverse area, South Tampa encompasses several luxurious neighborhoods, including Hyde Park, Parkland Estates, and Ballast Point. Known for its picturesque streets, excellent schools, and a wide variety of dining and entertainment options, South Tampa offers a unique blend of urban convenience and suburban charm.
Check out more of the best neighborhoods in Tampa. Whether you're looking for a luxury real estate brokerage in Tampa or the best luxury home agents in Tampa, we hope you found the information you were looking for. Our Tampa luxury real estate agents are ready to help you buy or sell. Contact us today.
Review of Luxury Tampa Realtors Near You
⭐⭐⭐⭐⭐
"We recently selected Kendall and her team to assist us in finding a home for my parents. They truly exceeded our expectations. Every member of the team was professional, courteous, and responsive throughout our journey. They "exceeded" our expectations by displaying a high level of personal commitment and empathy toward my parents - knowing when to be protective of their feelings and consistently looking out for their best interest. Kendall and her team gave us everything we requested - throughout every step. I would highly recommend her and her team to anyone who asks." -Samantha J. on Google.
Luxury Homes Across Tampa's Neighborhoods