BEST Tips for First-Time Home Buyers in Tampa
If you are a first-time home buyer, use the guide below for helpful hints and tips and learn how to avoid common mistakes when buying your first home in Tampa, FL.
Pre-Qualification: Meet with a mortgage broker and find out how much you can afford to pay for a home.
Pre-Approval: While knowing how much you can afford is the first step, sellers will be much more receptive to potential buyers who have been pre-approved. You'll also avoid being disappointed when going after homes that are out of your price range. With Pre-Approval, the buyer actually applies for a mortgage and receives a commitment in writing from a lender. This way, assuming the home you're interested in is at or under the amount you are pre-qualified for, the seller knows immediately that you are a serious buyer for that property. Costs for pre-approval are generally nominal and lenders will usually permit you to pay them when you close your loan.
List of Needs & Wants: Make 2 lists. The first should include items you must have (i.e., the number of bedrooms you need for the size of your family, a one-story house if accessibility is a factor, etc.). The second list is your wishes - things you would like to have (pool, den, etc.) but that are not absolutely necessary. Realistically for first-time buyers, you probably will not get everything on your wish list, but it will keep you on track for what you are looking for.
Representation by a Professional: Consider hiring your own real estate agent, one who is working for you, the buyer, not the seller. (Contact us to get started. We love helping first-time home buyers in the Tampa area - like you!)
Focus & Organization: In a convenient location, keep handy the items that will assist you in maximizing your home search efforts. Such items may include:

One or more detailed maps with your areas of interest highlighted.
A list or file of the properties that your agent has shown to you.
Paper and pen for taking notes as you search.
A camera to snap pictures of homes you have toured to help you remember your favorites and features you really liked.

Visualize the house empty & with your decor: Are the rooms laid out to fit your needs? Is there enough light?
Be Objective: Instead of thinking with your heart when you find a home, think with your head. Does this home really meet your needs? There are many houses on the market, so don't make a hurried decision that you may regret later.
Be Thorough: A few extra dollars well spent now may save you big expenses in the long run. Don't forget such essentials as:

Include inspection & mortgage contingencies in your written offer.
Have the property inspected by a professional inspector.
Request a second walk-through to take place within 24 hours of closing.
You want to check to see that no changes have been made that were not agreed on (i.e., a nice chandelier that you assumed came with the sale having been replaced by a cheap ceiling light).
All the above may seem rather overwhelming.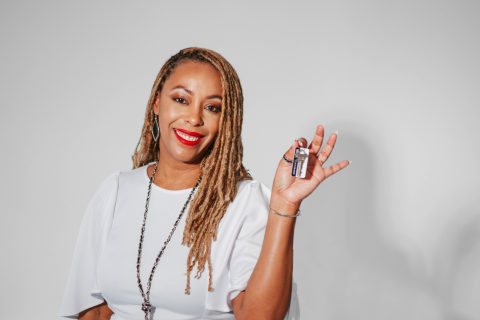 That is why having a professional real estate agent in Tampa Bay represent you and keep track of all the details for you is highly recommended.
Please contact us directly to discuss any of these matters in further detail - we're happy to help!
Contact Us To Get Started!
Reviews of First Home Real Estate Agents in Tampa
⭐⭐⭐⭐⭐
"We recently selected Kendall and her team to assist us in finding a home for my parents. They truly exceeded our expectations. Every member of the team was professional, courteous, and responsive throughout our journey. They "exceeded" our expectations by displaying a high level of personal commitment and empathy toward my parents - knowing when to be protective of their feelings and consistently looking out for their best interest. Kendall and her team gave us everything we requested - throughout every step. I would highly recommend her and her team to anyone who asks." -Samantha J. on Google.
⭐⭐⭐⭐⭐
"[Realtor at Kendall Bonner Team] was fantastic she guided me through the entire process start to finish. As a first time buyer I was nervous to take the leap from renting but she helped me find the perfect place! Truly a pleasure to work with I would highly recommend her expertise to anyone looking to buy in the Tampa area." -Marco O. on Google.
⭐⭐⭐⭐⭐
"As first time home buyers, my husband and I were terrified and we went for the run of the mill way to buy and it was still stressful! We were determined to have a smoother transition as far as selling. And being that we had just had our twins and already have a 6 year old, I needed peace of mind above all. We reached out to The Kendall Bonner Team and we were blessed! The process was easy, transparent, and absolutely phenomenal! Kendall and Norma were amazing! They came to our house treated us like family and made us feel completely comfortable in their hands. Norma was able to not only meet our number, but give step by step why things were happening which helped us understand this process so much better. She was informative, knowledgeable, and communicated wonderfully. Thank you Norma!" -Justine M. on Google.
⭐⭐⭐⭐⭐
"Where do I begin? My husband and I were interested in relocating to Tampa, FL from SC and [Realtor at Kendall Bonner Team] really supported us through the entire process. He made our first home purchase, enjoyable and extremely memorable. He never let me feel like a pest, even when I had tons of questions lol ! We're in love with our first property and would 100% recommend [him] to anyone interested in taking the next step." -Sydni E. on Google.
⭐⭐⭐⭐⭐
"Let me start off by saying, [Realtor at Kendall Bonner Team] is absolutely fantastic to work with. I stumbled upon him when I inquired about a zillow listing that he responded to. Being a first time home buyer I had a lot of questions and ideas of what it was that I wanted in a home for me and my boys - He listened and has been a huge help with helping me find my home. His responsiveness and personable approach has made it such a pleasure to work with..... and I'm set to close in December on my first home and I feel lucky to have stumbled upon meeting Wes and give him my highest recommendation." -Delia C. on Google.
⭐⭐⭐⭐⭐
"We were purchasing our very first home and Kendall was our agent. From the very beginning, her genuine empathy and personal approach dissolved our obvious anxieties. There was never a moment of uncertainty or misunderstanding, she presented the process simply, always mindful of our needs I am a home builder and understand the importance of the home buying experience and Kendall and her team made certain ours was nothing less than exceptional." -Wally S. on Google.
⭐⭐⭐⭐⭐
"[Realtor at Kendall Bonner Team] is an awesome realtor! I was a first time home buyer and she guided and made me feel comfortable with each phase of the process. Within 90 days of DECIDING I wanted to buy a house I was moving into my new home! It wasn't all "sunshine and rainbows" as we were dealing with difficult sellers and issues with the Title Company, but [she] was very professional and assertive and made sure that the sellers held up their end of the contract and that we closed on time!" -Daphne G. on Google.
⭐⭐⭐⭐⭐
"Vanessa Rose and The Kendall Bonner team are amazing! As a first time home buyer I wasn't sure what to expect going in, but they made my experience very enjoyable all around. I have full confidence in this team & I would recommend them to anyone looking for a home in the Tampa area." -Delaney A. on Google.
As of 11/22/2023, there are 569 reviews, with a 5.0 star rating.
From Our Blog - Mortgages and Financing
From Our Blog - Buying a Home
Home Buyer FAQs
As trusted Tampa Bay real estate agents, we wanted to answer 10 of the most frequently asked questions we get about buying a home. Check them out below! If you have any more questions you want answered, feel free to contact us anytime and we'll be happy to chat. FAQs: When should I ... Read more about Home Buyer FAQs
The Home Appraisal Process
Understand the criteria for a home appraisal and how it impacts your real estate financing and purchase. So you've found the home of your dreams in one of the best neighborhoods in Wesley Chapel or Tampa. Among the documents you will encounter as we put together an offer package for your new ... Read more about The Home Appraisal Process