What Information on My Credit Report Would Hurt My Chances of Getting a Mortgage Loan?
Posted by Kendall Bonner on Friday, September 2, 2022 at 12:25 PM
By Kendall Bonner / September 2, 2022
Comment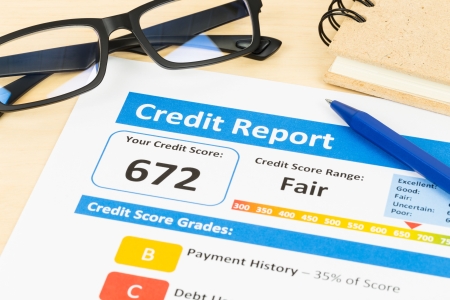 When you're browsing Tampa homes for sale, have you ever wondered about how certain information on your credit report would affect you getting a mortgage loan? Well, that's a great question and I have some answers for you!
Student Loans
The biggest question is about student loans. There are several ways lenders look at these and this information should help you and your clients. If there is a minimum payment listed on the credit report, the lender uses that in calculating debt-to-income ratios for qualifying a buyer. Here is where it gets tricky: if there is no payment listed, the lender has to use a different calculation for a minimum payment... even if the student loan is deferred! A conventional loan with Fannie Mae uses a 1% payment based on the loan amount. For example, if your student loan is $50,000 that is a $500 monthly payment that gets used for debt-to-income ratios! This can kill the deal for a lot of potential borrowers. Freddie Mac recently changed their guidelines from 1% to .05% to be used for qualifying, so in this example, the minimum would be reduced from $500/month down to $250/month. This can help a lot of borrowers. For an FHA loan they use .05% of the balance for their calculation purposes. Keep in mind whether a borrower qualifies for FHA or conventional with Fannie Mae or Freddie Mac depends on other details which a loan officer can determine.
Co-Signing
What about if you co-sign on a car note for someone? Any time you co-sign for any debt this means you are ultimately responsible if the primary signer does not pay. This debt will be reflected on both credit reports and used in qualifying ratios. The only way to exclude a debt of this type is if you can provide the lender 12 consecutive months of on-time payments made by the other person. These payments must show the other person has made the payments from their own account, and must not have any late payments. Obviously, if the debt was opened less than 12 months ago it cannot be excluded.
Authorized (But Not Main) Credit Card User
What about if I am an authorized user on a credit card, but not the main user? The same goes for being an authorized user on a credit card. Say your parent is the primary cardholder on a Visa, and they added you as their child as an authorized user. This will also show up on your credit report. It will list the date the card was opened, the balance, the minimum payment, along with any late payments, and the only way to exclude the payment for the credit card is to have you removed as an authorized user by the primary cardholder.
As you can see, many credit factors influence getting approved for a mortgage loan - and these are just some of them.
Additional Resources:
Author:
Nikkie Taylor - Senior Loan Officer, NMLS# 1025381
Motto Mortgage
(813) 440-3075