Top 4 Places To Live in South Tampa
Posted by Kendall Bonner on Thursday, September 8, 2022 at 2:05 PM
By Kendall Bonner / September 8, 2022
Comment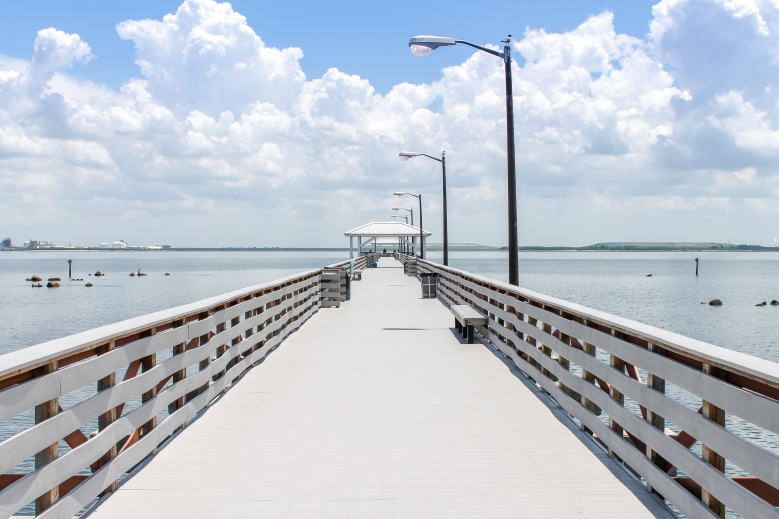 Thinking about moving to the Tampa area? Consider South Tampa real estate! South Tampa is one of the coolest, most family-friendly areas in Tampa Bay. It is home to some of Tampa's best activities, parks, bars, shops, and restaurants while offering more living space than downtown Tampa apartment and condominium buildings. Simply put, living in South Tampa is a great choice.
The South Tampa area has tons of family-friendly neighborhoods made up of single-family homes with backyards to play and relax. Here are just a few of our favorites!
Hyde Park is the place you want to be if you're a shopaholic and a foodie at heart. Located about 10 minutes southwest of the downtown Tampa area, Hyde Park is home to gorgeous upscale neighborhoods with walkable streets and a modern feel. There are tons of well-rated schools in the area and a low crime rate, making it a great place for families.
In the heart of Hyde Park, you'll find the Hyde Park Village, an outdoor shopping mall with plentiful daytime activities and nightlife outings alike. You'll find delicious restaurants like The Wine Exchange and Meat Market, bars like Irish 31, and dessert spots like the Sprinkles 24-hour cupcake ATM machine. You can catch a movie with drinks at the CinéBistro, paint a pot at Color Me Mine or take a cooking class at Sur La Table. Or, you can just shop around in the upscale stores such as LuluLemon, Suit Supply, and Anthropologie. This place has something for everyone!
If you like to exercise and get some fresh air, you'll also love having to access to Bayshore Boulevard - the world's longest stretch of uninterrupted sidewalk at 4.5 miles that lines the ocean on one side with million-dollar homes on the other. It's no wonder Hyde Park is one of the hottest South Tampa areas to live in.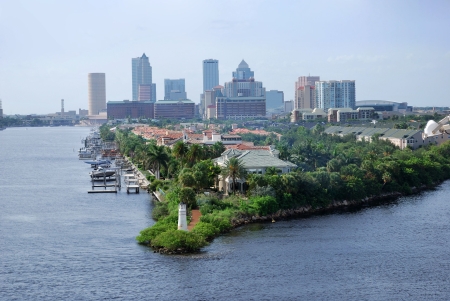 Located even further south of Hyde Park is Davis Islands - a super safe, affluent area full of Mediterranean-style buildings with an incredible view of downtown. A lot of celebrities live in this area, including the famous makeup artist Jaclyn Hill. Davis Islands is super dog friendly and you'll find lots of pups living it up at the Davis Islands Dog Beach, a beautiful water-front dog park.
There are a ton of hip spots located in Davis Islands, such as Oggi Italian, Hyppo, and the Anchor Bar. If you like the outdoors, there are dozens of gorgeous parks to explore like Davis Islands Park, Marjorie Park Yacht Basin, and Seaplane Basin Park. Proximity to health resources is also super important when deciding to move to a new area, and if you live in Davis Islands you'll be a short drive away from the Tampa General Hospital medical complex, one of the nation's largest hospitals. When looking at all the area has to offer, Davis Islands is loved by Tampanians for a reason.
Ballast Point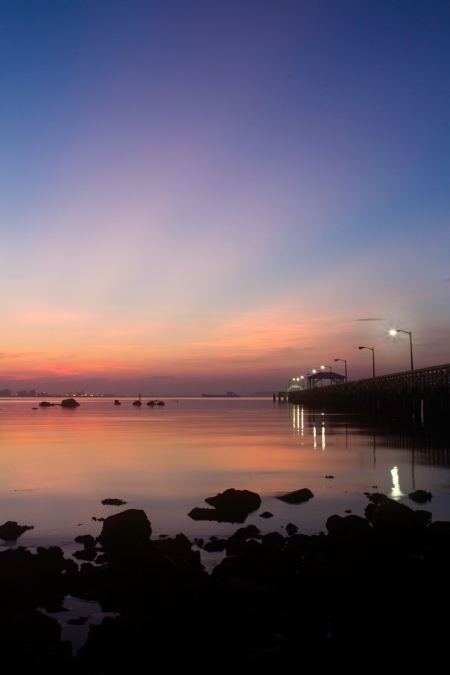 Located just north of the MacDill Air Force Base on the east coast of South Tampa, this coastal oasis is the perfect place for people who like to have access to the water.
The high point of his area is the 600-foot Ballast Point Pier (pictured here), one of the only places in Tampa Bay where you can catch the perfect sunrise since it is east fasting.
Ballast Point is a Tampa gem since it is located just 15 minutes away from downtown Tampa's action but still one of the more affordable areas since it is up and coming.
The parks are wonderful, the streets are resident-friendly, and your property will only continue to rise in value over the years as this area becomes more and more desirable.
Palma Ceia
If you like to golf, you'll definitely want to live in Palma Ceia. The name translates to "heavenly palm" in Spanish, which is fitting if you've ever visited there. Located southwest of downtown Tampa, this beautiful area is home to the well-known and upscale Palma Ceia Golf & Country Club - Tampa's first private golf club. The signature 13th hole has a fantastic view of the lavish clubhouse which includes an Olympic-sized pool, fitness center, and a restaurant.
You'll also find the Palma Ceia Design District, a hot area located just a half-mile from Bayshore Boulevard with lots of trendy shops and restaurants. With a mix of retirees, young professionals, and families, Palma Ceia is the perfect spot for convenience, tranquility, and being close to all of Tampa's best.
Other South Tampa Neighborhoods
Other neighborhoods in South Tampa include:
Bayshore Beautiful
Bayshore Gardens
Bayside West
Beach Park & Beach Park Isles
Belmar Shore
Courier City - Oscawana
Fair Oaks - Manhattan Manor
Golfview
Gray Gables
Interbay
New Suburb Beautiful
Port Tampa City
Rattlesnake Gandy
South Westshore
Stoney Point
Sun Bay South
Sunset Park
Swann Estates
Virginia Park
Looking for a South Tampa real estate agent? Our team of expert realtors is ready to help. Contact us today to get started or browse below.
Review of Best South Tampa Neighborhoods Realtors
⭐⭐⭐⭐⭐
"We recently selected Kendall and her team to assist us in finding a home for my parents. They truly exceeded our expectations. Every member of the team was professional, courteous, and responsive throughout our journey. They "exceeded" our expectations by displaying a high level of personal commitment and empathy toward my parents - knowing when to be protective of their feelings and consistently looking out for their best interest. Kendall and her team gave us everything we requested - throughout every step. I would highly recommend her and her team to anyone who asks." -Samantha J. on Google.
As of 9/8/2022, there are 392 reviews with a 5.0 star rating.