Moving to Tampa Florida
Posted by Kendall Bonner on Thursday, March 16, 2023 at 8:45 AM
By Kendall Bonner / March 16, 2023
Comment
A Local's Guide to Moving to & Living in Tampa

Living like you're on permanent vacation? Yes, please! Gorgeous weather, tropical scenery, the affordable cost of living, a fantastic community, and no shortage of fun things to do are just a few of the reasons people are choosing to call Tampa home. Here are a few of our favorite reasons by people are moving to Tampa:
The Weather is Gorgeous in Tampa
If you like mild temperatures, you'll love living in Tampa! Warm and sunny is the norm here in Tampa, and temperatures rarely go above 90 or below 50. We see about 51 inches of rain per year, and it does get humid in our coastal community. Our amazing weather makes Tampa a popular place for residents who love outdoor activities. Biking, hiking, boating, surfing, fishing, and swimming are popular outdoor activities that are enjoyed year-round here in Tampa.

But what about hurricanes? Many people ask about hurricane concerns. While it is always good to be prepared, Tampa rarely sees any major damage during hurricane season. In fact, the last time a hurricane made landfall here was more than a century ago, in 1921.
The Tampa Community
The people of Tampa tend to be as warm as the beautiful weather here. The combination of our sunny weather and southern hospitality lends itself to a community of people who are incredibly welcoming to visitors and new neighbors alike.
There are a variety of amazing neighborhoods in Tampa, with a variety of options for style, price point, and community amenities. As Florida's third largest city, there quite literally is something for everyone here in Tampa. From urban condominiums with shared spaces to golf course communities with estate lots, and everything in between, you're sure to find a neighborhood that suits your lifestyle and budget.
The Riverwalk is a popular destination located in downtown Tampa. The 2.4-mile Tampa Riverwalk is lined with restaurants, bars, shops, community events, public art, parks, and more!
The Gulf Coast
We'd be remiss to discuss what we love about Tampa without mentioning the Gulf Coast and its beautiful beaches! Florida is home to some of the best beaches in the world, and many of them are right here in the Tampa area! We have the Ben T. Davis Beach right here between Tampa and Clearwater, and world-renowned beaches are just a short drive to Clearwater or St. Petersburg. Some of our favorites include Clearwater, St. Pete Beach, Honeymoon Island State Park, and Fort de Soto Park.
Want to escape to the Caribbean for a long weekend? Hop on a cruise ship at Port Tampa Bay without having to worry about booking a flight!
Affordable Cost of Living
While real estate costs are rising, the overall cost of living here in Tampa remains affordable, especially if you compare it to popular beach communities in other states. In fact, the cost of living is lower than the national average, utilities are lower than much of the country, and there's no income tax, making Tampa great for retirees and families.
Tampa is a Family Friendly City
Ranked one of the top 10 family-friendly cities in America by Homes.com based on the cost of living, school quality (learn more about the best Tampa schools), crime rate, commute times, and parks, Tampa is definitely a fantastic place for families! From beaches and outdoor activities to museums and aquariums, Tampa has an abundance of family-friendly activities in or near the city. Busch Gardens, the Tampa Zoo, and the Riverwalk are also popular attractions for Tampa families.
For our nature enthusiasts, there's no shortage of beaches, parks, and nature preserves to explore. In fact, Tampa is home to more than 165 parks and beaches within city limits, and there are many more within a short driving distance. Camping, hiking, biking, boating, and fishing are all popular family activities among Tampa locals.
We Love The Nightlife
…and the daytime! Downtown Tampa is filled with culture, entertainment, dining, and fun things to do.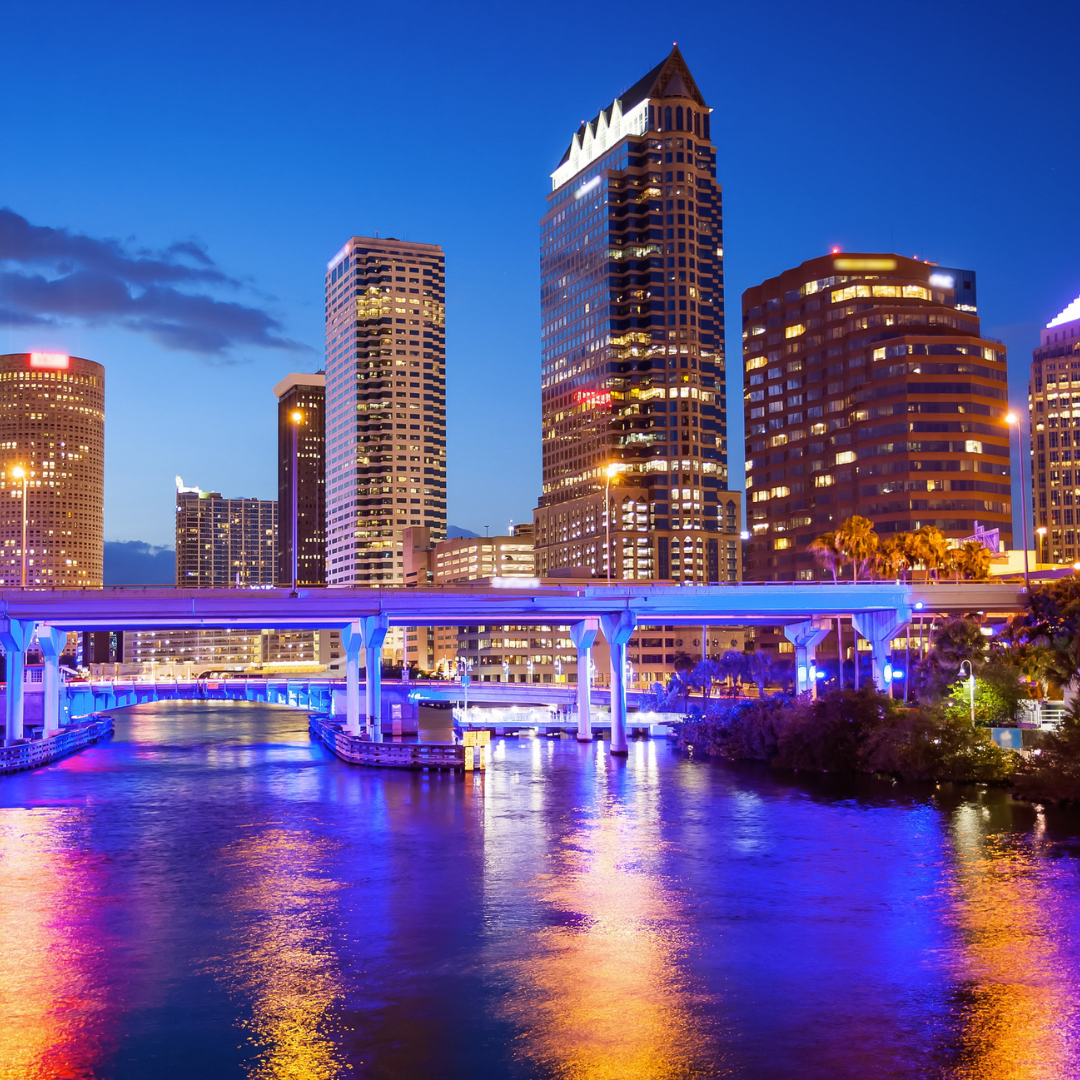 From the Channel District to historic Ybor City, and everywhere in between, Tampa is a laid-back city, but it really comes to life when the sun goes down!. There are diverse restaurants, bars, clubs, and events serving people from all over the world. There is great energy and we love the variety of cultures and history that combine to create one of the best downtown areas you'll ever experience!
For those who love music and entertainment, Tampa offers a variety of theatres and venues. There are concerts, sports bars, nightclubs, theatre productions, and sporting events happening nightly throughout the city.
Tampa's Educational Opportunities
From elementary school all the way to post-graduate education, Tampa offers fantastic educational opportunities. Parents, students, and faculty alike have great things to say about the educational opportunities available here in Tampa. Our neighborhood public schools are great, and we also have several highly-rated public and private universities, including the University of South Florida and The University of Tampa. In addition to providing a great education to students, the universities also provide opportunities for younger students and great employment options for Tampa area residents.
Are You Ready to Call Tampa Home?
We can help! Our team is ready to help you find the perfect Tampa home! Whether you're looking for a downtown condo, a luxury home in a master-planned community, or something off the beaten path, we're here to help you find the perfect neighborhood and ensure you get exactly what you're looking for. Contact us today to learn more about how the Kendall Bonner Team is your premier choice for Tampa real estate agents!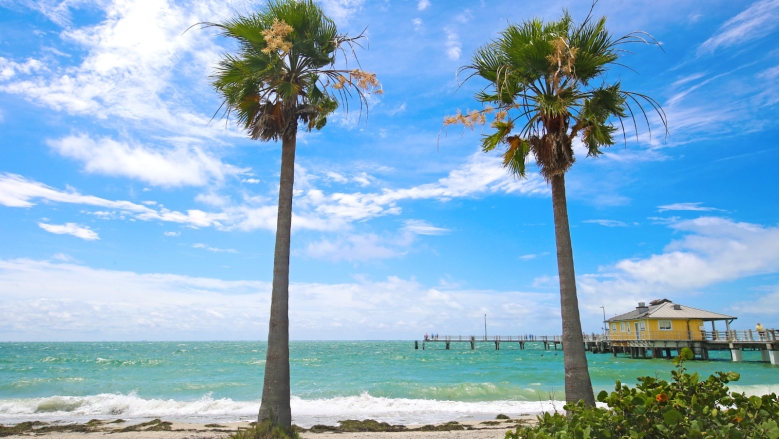 Review of Moving to Tampa Realtors


"I was so deeply appreciative of Norma and the entire team for making this home buying process so easy and relaxed. I never felt overwhelmed or stressed. If anything, I kept reaching out to make sure that nothing on my end was falling through the cracks! They kept me updated on all the progress and was so considerate through all the elements of the process, from touring homes to the moment I got my keys. Thank you so much! I will be definitely recommending your team in the future!" -Hari V. on Google.
As of 3/16/23, there are 485 reviews with a 5.0 star rating.
Featured Tampa Communities