Moving To & Living in Brandon, Florida
Posted by Kendall Bonner on Monday, October 9, 2023 at 1:45 PM
By Kendall Bonner / October 9, 2023
Comment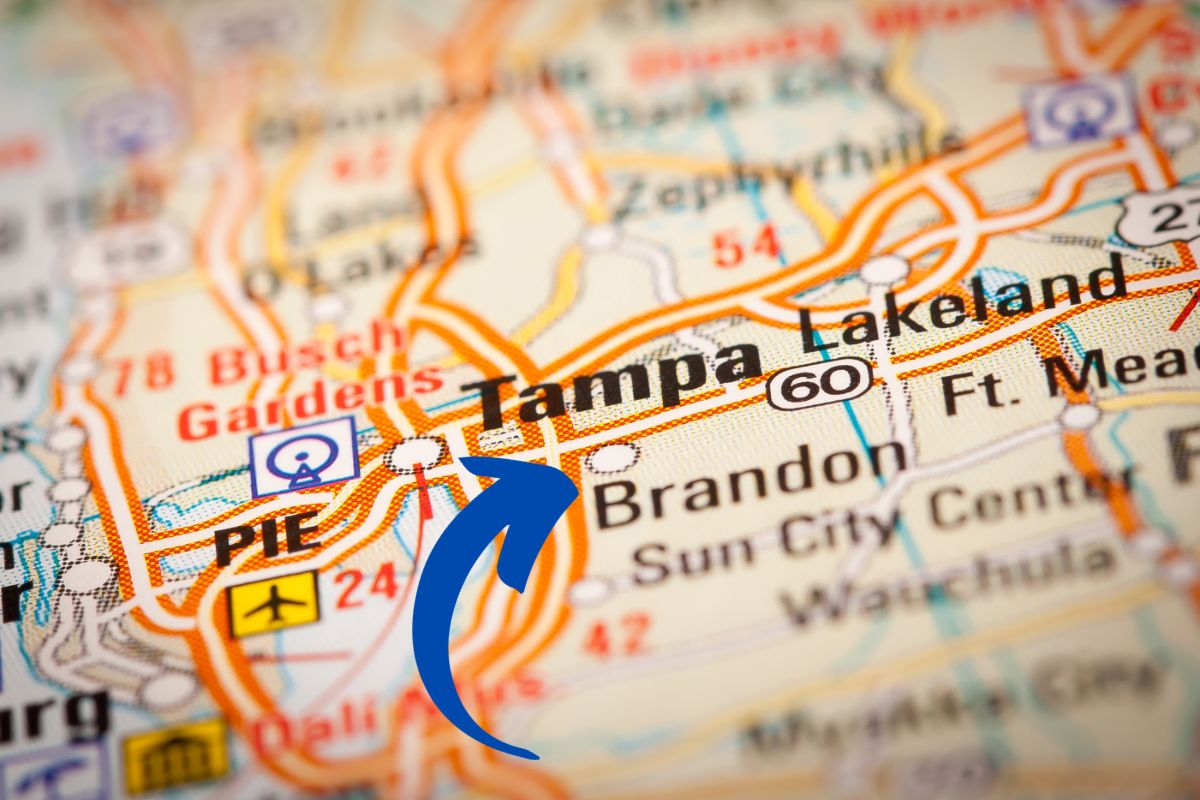 A Local's Guide to Living in Brandon, FL
Want to live in the Tampa Bay area but prefer a more affordable suburban area than the heart of downtown? Consider moving to Brandon, FL! Located about 20 minutes east of Tampa is Brandon, FL - a charming and rapidly-growing community that offers many reasons why you should consider making it your new home. From its excellent schools and quiet lifestyle to its proximity to job opportunities, Brandon has something for everyone. In this blog post, we will explore some of the reasons why you should consider moving to Brandon, Florida.
Is Brandon Florida a Good Place to Live?
Brandon, Florida stands out as a great place to live because of its family-centric neighborhoods and an array of recreational amenities. With housing options that are reasonably priced and its strategic location near Tampa, residents benefit from the best of both suburban tranquility and urban conveniences. Moreover, its expansive shopping and dining landscape further strengthens its position as a comprehensive and appealing location for various residents.
Here are our top 6 reasons why you should consider living in Brandon, FL:
1. Family-Friendly Environment
One of Brandon's standout features is its family-friendly environment. The area is home to excellent schools, parks, and recreational facilities, making it an ideal place to raise a family. Some of the schools include Brandon High School and McLane Middle School, which boast academic excellence and have multiple extracurricular activities. Families can also enjoy the numerous parks and playgrounds, such as the popular Brandon Park which has sports fields, picnic tables, and green space.
2. Proximity to Tampa / Commuter-Friendly Location
Brandon is located just a short drive from downtown Tampa, allowing you to easily access all the benefits of a major city while enjoying the tranquility of a suburban lifestyle. The area is well-connected with major roadways, including Interstate 75 and the Selmon Expressway, making commuting a breeze. Whether you're heading to Tampa, St. Petersburg, or other parts of the Tampa Bay area for a job or leisure, you'll find that Brandon's central location makes it an ideal base.
3. A Hub for Shopping and Dining
If you love shopping and dining out, Brandon has you covered. The Westfield Brandon Mall, one of the largest shopping centers in the Tampa Bay area, has a wide variety of stores, from high-end boutiques to popular stores like Dillard's, DSW and Dick's Sporting Goods. The mall also boasts an impressive food court and various sit-down options, such as Bahama Breeze, P.F. Changs, The Cheesecake Factory, and more.
4. Active and Outdoor Lifestyle
Brandon encourages an active and outdoor lifestyle with its numerous parks and recreational areas. The Alafia River State Park is a popular place for hiking, biking, and picnicking, while Lithia Springs Park offers swimming and nature trails. Additionally, Brandon residents are just a short drive away from the beautiful Gulf Coast beaches, making weekend beach trips a breeze.
5. Affordable Housing Market
The cost of living in Brandon is more affordable compared to other parts of Florida, particularly when considering its proximity to Tampa. The area is right on par with the national average for cost of living, making it cheaper than Saint Pete, Tampa, and Clearwater while still having close access to all of these places. The housing market offers a range of options, from spacious single-family homes with huge yards to modern apartment complexes. Whether you're a first-time homebuyer or looking to upgrade, Brandon's housing options can accommodate your needs.
6. Sense of Community
Another appealing aspect of Brandon is its strong sense of community. Residents often describe Brandon as a place where neighbors know each other and where community events are well-attended. Whether you're a newcomer or a lifelong resident, you'll quickly feel like a part of the Brandon family.
Conclusion: Why Live in Brandon, FL?
Brandon, Florida, offers a unique opportunity for suburban charm with close proximity to urban amenities. So, if you're searching for your next perfect place to call home, consider making the move to Brandon and discover all the wonderful things this community has to offer. If you want help getting started, contact us!
Reviews of Realtors That Help You Move to Brandon, FL

"We recently selected Kendall and her team to assist us in finding a home for my parents. They truly exceeded our expectations. Every member of the team was professional, courteous, and responsive throughout our journey. They exceeded our expectations by displaying a high level of personal commitment and empathy toward my parents - knowing when to be protective of their feelings and consistently looking out for their best interest. Kendall and her team gave us everything we requested - throughout every step. I would highly recommend her and her team to anyone who asks." -Samantha J. on Google.
As of 9/28/2023, there are 556 reviews, with a 5.0 star rating.