Moving to & Living in South Tampa
Posted by Kendall Bonner on Thursday, October 13, 2022 at 10:17 AM
By Kendall Bonner / October 13, 2022
Comment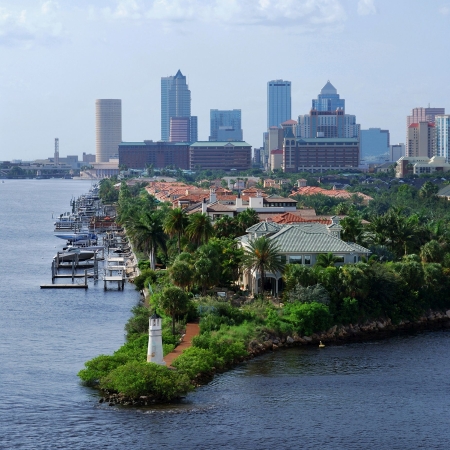 Thinking about moving to Tampa Bay, but don't know which part of town to live in? Consider moving to the lively South Tampa area!
South Tampa is a wonderful part of Tampa Bay suited for young professionals, families, and retirees alike. A peninsula surrounded by water on both sides, South Tampa encompasses a variety of areas such as Ballast Point, Beach Park, Bayshore Beautiful, Virginia Park, Bayshore Gardens, Golfview, Hyde Park, Palma Ceia, South Westshore, and Fair Oaks. A major landmark in South Tampa is also the MacDill Airforce Base, making it the best place in Tampa to live for military members and families who need close proximity. Check out our top South Tampa neighborhoods.
Is South Tampa a Good Place to Live?
With beautiful upscale homes, affordable apartment living, and endless activities, South Tampa is an excellent place to live because it has something for everyone. Aside from being where our office is located, there are a ton of things that make South Tampa a fantastic place to move to. Here are some of our favorites!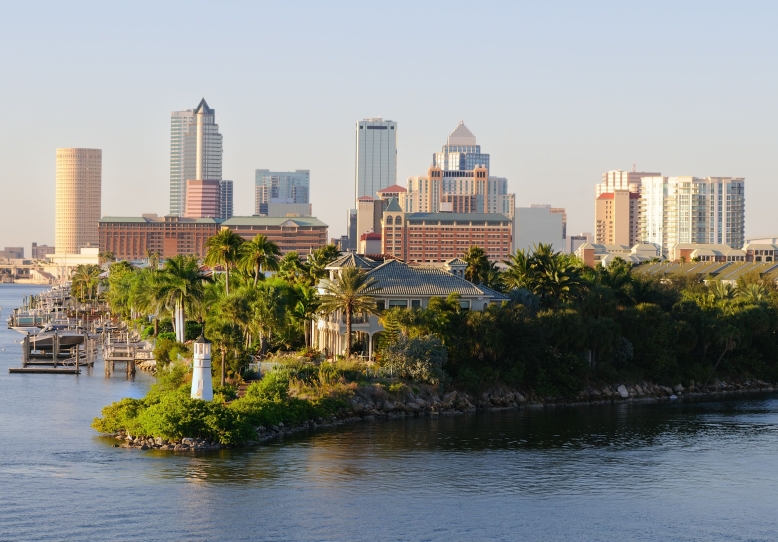 1. Affordable Cost of Living
Despite rising real estate prices across the entire country, Tampa's cost of living remains below the national average. South Tampa specifically can be one of the more affordable places to live in the Tampa Bay area, given the wide variety of housing options available from single-family homes and apartments all the way up to luxury condominiums and homes.
2. Excellent Schools
South Tampa is also home to some excellent schools, making it a desirable choice for families with school-aged children. Grady Elementary is ranked in the top 10% of all elementary schools in Florida and has a student-to-teacher ratio of 13:1. Plant High School is ranked as #1 in Hillsborough County Public High Schools according to U.S. News Rankings and has a 97% graduation rate.
3. Fun Daytime Activities & Good Restaurants
There is no shortage of fun things to do in South Tampa. One place to check out is the Hype Park Village, a modern, well-maintained outdoor shopping mall that is easily accessible on foot. You can shop at places like LuLuLemon and Anthropologie, watch a movie at the CinéBistro, paint a pot at Color Me Mine or take a cooking class at Sur La Table. You can also explore the SoHo area, a collection of bars and restaurants along South Howard street (hence the name), or play a round of golf at the upscale Palma Ceia Golf & Country Club.
There are also dozens of incredible and highly-rated restaurants in South Tampa, including
Green Lemon, 717 South, Water & Flour, Soho Sushi, and the iconic Bern's Steakhouse and Harry Waugh Dessert Room (where reservations are booked out 3 months in advance!).
Not only are there a ton of activities in South Tampa itself, but it is also just a short drive away from many other great Tampa areas like Westshore, Downtown Tampa, and Saint Petersburg (St. Pete).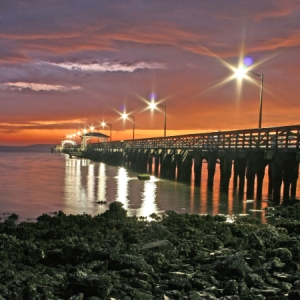 4. Lots of Nightlife Options
South Tampa also has a great nightlife scene, with tons of places to grab a drink and have some fun. If you like the vibes of a pub you'll enjoy Irish 31 in Hyde Park or MacDinton's Irish Pub. If you're looking for a sports bar you can check out Bar HWRD or Pete's Place South. If you want a classic cocktail with a bite to eat, you can check out the American restaurant 717 South or the Cuban restaurant Luv child. The options are endless!
5. Plenty of Job Opportunities
With the abundance of activities, stores, and restaurants, there are plenty of local job opportunities in South Tampa for people of all ages and skill levels including business professionals, cooks, cashiers, servers, teachers, and law enforcement. Since South Tampa is home to the Macdill Airforce Base, there are also tons of military personnel job opportunities.
6. Gorgeous Weather
Lastly, South Tampa is an incredible place to live because of the weather! You get to enjoy the Florida sunshine with the breeze from the Bay, and you'll be located just a short drive from multiple beaches and state parks to soak up the sun.
Looking for a South Tampa real estate agent? Our team of expert realtors is ready to help. Contact us today to get started or browse below.
Review of The Kendall Bonner Team, Best Tampa Real Estate Agents
⭐⭐⭐⭐⭐
"We recently selected Kendall and her team to assist us in finding a home for my parents. They truly exceeded our expectations. Every member of the team was professional, courteous, and responsive throughout our journey. They "exceeded" our expectations by displaying a high level of personal commitment and empathy toward my parents - knowing when to be protective of their feelings and consistently looking out for their best interest. Kendall and her team gave us everything we requested - throughout every step. I would highly recommend her and her team to anyone who asks." -Samantha J. on Google.
As of 10/13/2022, there are 406 reviews with a 5.0 star rating.