How to Stage Your Home for Real Estate Photos (Checklist)
Posted by Kendall Bonner on Thursday, January 5, 2023 at 5:15 PM
By Kendall Bonner / January 5, 2023
Comment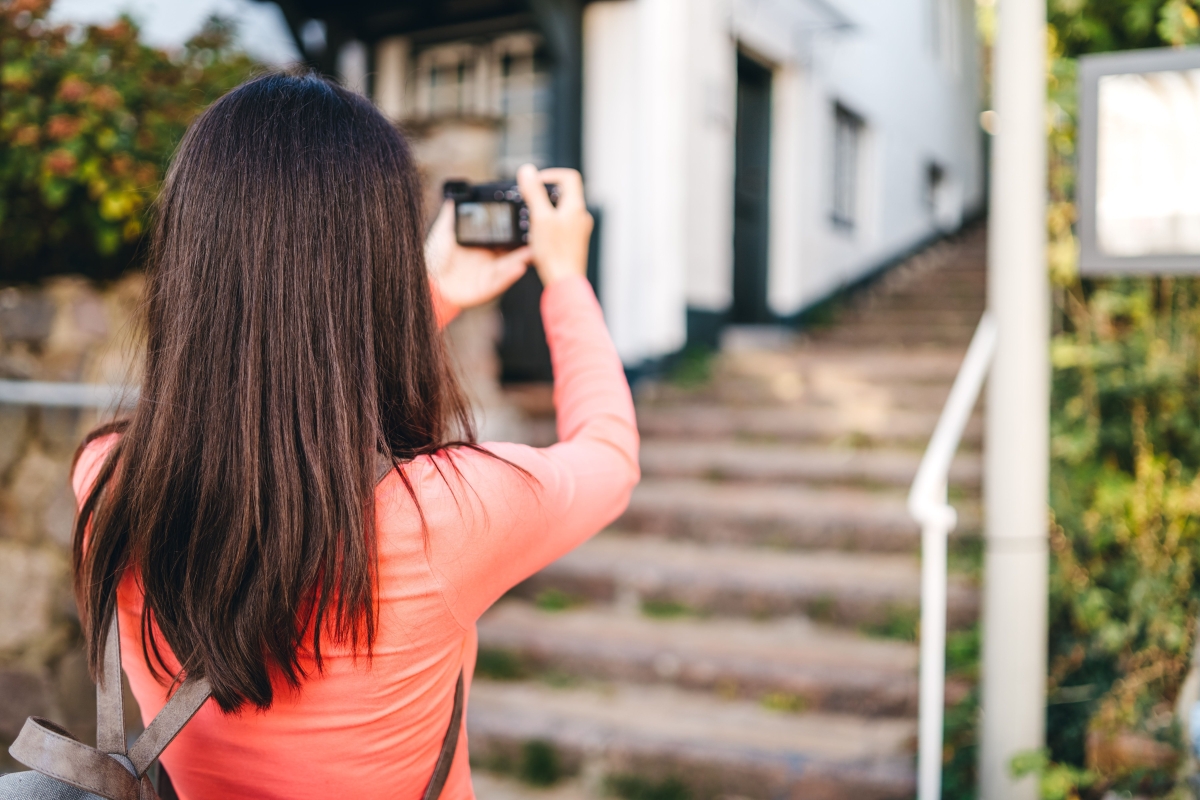 Tips for Preparing Home for Real Estate Photos
Did you know that in today's market, over ninety percent (97%) of homebuyers search online for properties during the home-buying process? With more and more homebuyers searching online to find properties for sale, top-quality real estate photos are more important than ever to make your listing stand out and attract potential buyers. In fact, eighty-seven percent (87%) of prospective homebuyers on the internet found images to be among the most useful features of listing websites when looking for new homes according to a report by the National Association of Realtors©.
Here are some additional statistics that show just how important professional real estate photography is in today's market.
Homes with high-quality photography sell 32 percent faster
Homes with more photos sell faster. A home with one photo spends an average of 70 days on the market, but a home with 20 photos spends 32 days on the market
Homes with high-quality photographs sell for $3,000-$11,000 more.
Given the importance of high-quality photographs in selling your home, it is critical your home is photo-ready when the photographer arrives. But how do you go about doing that? Don't worry - we're here to help!
Our Tampa real estate professionals here on The Kendall Bonner Team have outlined the process and put together a convenient list of pro tips to help you get your home ready for photography. This way you can ensure the process is as smooth as possible with the best results possible. Read below to learn more!
Get Your Home Photo Ready:
The first step in getting your home photo-ready is to complete any repairs and/or improvements to the property that you discussed and agreed to make with your real estate agent prior to marketing your home.
Next, you'll want to complete the following steps in the different areas of the home:
Main Living Area(s)
Remove any unnecessary, bulky furniture
Remove all visible clutter and knick-knacks
Remove all personal items/photos
Put away any shoes and jackets on coat racks or in the entryway
Vacuum carpets and sweep the floors
Check all ceiling lights and replace any burned-out light bulbs
Clean the windows
Remove any signs of pets (food/water bowls, litter box, pet beds, and pet toys)
Kitchen
Declutter all countertops, except a few decorative items
Stow away all small appliances such as coffee makers, toaster ovens, mixers, etc…
Hide soaps, cleaning items
Clear sink of dishes
Remove all magnets, calendars, and personal items from the refrigerator
Clean all surface areas, including the appliances, kitchen sink, and backsplash
Organize items on any open shelves
Empty the wastebasket
Remove all floor mats and area rugs
Place a bowl of fruit on the counter
Dining Room
Clear the table
Straighten/push in chairs
Add centerpiece- candle or vase of flowers
Set the table for dinner
Add a bottle of wine, glasses
Bedrooms
Tidy up the rooms
Put away all clothes and shoes
Clean up / vacuum the floors
Make the beds
Decorate all the beds with matching sheets, blankets, and pillows
Clear all nightstands and dressers, except a lamp and/or a decorative item
Bathrooms
Clean the shower/tub and stow away all shampoo bottles, soaps, etc...
Clear and wipe down the countertops
Clean the sinks, faucets, and mirrors
Remove all floor mats
Close the toilet lids
Hang fresh, decorative towels
Exterior
Make sure the grass is cut and trimmed
Remove unsightly weeds and vegetation
Keep the lawn free and clear of any bicycles, small toys, or pet items
Store in the garage all of the trash cans, garden hoses, lawnmowers, and other yard maintenance tools
Sweep or spray off the driveway and sidewalk
Add flowers and decorative items to the entryway
De-Clutter and sweep clean the front and back porches
Clean pool and pool deck area
Straighten and arrange deck furniture
Open any umbrellas on patio sets
Uncover grill(s) or remove if it's old and in disrepair
When the Photographer Arrives
Turn on all the interior lights, including any lamps
Turn off all the ceiling fans
Turn off all the televisions and computer monitors
Light fireplace and candles
Open all the blinds, shades, or curtains
Remove all cars, trucks, RVs, and trailers from the driveway and street front
Be Prepared to Reschedule
Most photographers work around the weather because it has such a substantial impact on the final marketing materials. It's impossible to fly drones and get footage if it's raining or too windy, and typically the sunnier it is, the better the photos will turn out. Be prepared to have your real estate agent call and reschedule your photoshoot if the weather takes a dramatic turn for the worst. If a professional photographer determines you should wait, trust them that it's for the best.
Be Prepared to Leave for a Few Hours
Your photography may use 3D imaging technology to scan every part of the home, yard, and garage. If you have pets or kids running through the house during a photo shoot, they are likely to be in the 3D tour somewhere. This is not ideal. It's best to plan to leave your home and give the photographer a non-occupied space to work with, and it also helps them to not get distracted. Even if you're shuffling from room to room to "stay out of the way," it's very distracting. You will get the most out of the photography process if the home is unoccupied the photographer can work freely.
Leave Instructions for the Photographer to Lock Up
When your professional photographer/videographer is finished, they will usually message your real estate agent to let them know that they are done. If you aren't home, leave a key and instructions to let the photographer know your preferred method of locking up when they leave.
Do Not Cancel Your Homeowners Insurance
Tampa personal injury lawyer Erik Abrahamson recommends that if you are selling a house, be sure that you do not cancel your homeowners insurance, even if you have moved out of the house. Continuing to maintain liability, insurance (and medical payments coverage) is particularly important while the house is for sale. While the house is for sale, there is likely to be a large number of visitors to the house, many of which will be distracted and looking at house aesthetic details, not potential hazards. The homeowner should also do an objective walk-around the entire property and should make every effort to repair any potentially dangerous conditions. This makes sense to enhance the house value and also to reduce a risk of injury to visitors.
Conclusion
And that's it! If you follow the above steps, you will be sure to have a seamless photography session that will yield excellent photos of your home in its best light. If you need an expert real estate agent to talk to about listing your own home or want more information on the power of the right marketing to sell your Tampa Bay house, we'd be happy to help!
Contact us today!


"We recently selected Kendall and her team to assist us in finding a home for my parents. They truly exceeded our expectations. Every member of the team was professional, courteous, and responsive throughout our journey. They "exceeded" our expectations by displaying a high level of personal commitment and empathy toward my parents - knowing when to be protective of their feelings and consistently looking out for their best interest. Kendall and her team gave us everything we requested - throughout every step. I would highly recommend her and her team to anyone who asks." -Samantha J. on Google.
As of 1/5/2023, there are 414 reviews, with a 5.0 star rating.