Home Buyer FAQs
Posted by Kendall Bonner on Friday, November 18, 2022 at 11:43:11 AM
By Kendall Bonner / November 18, 2022
Comment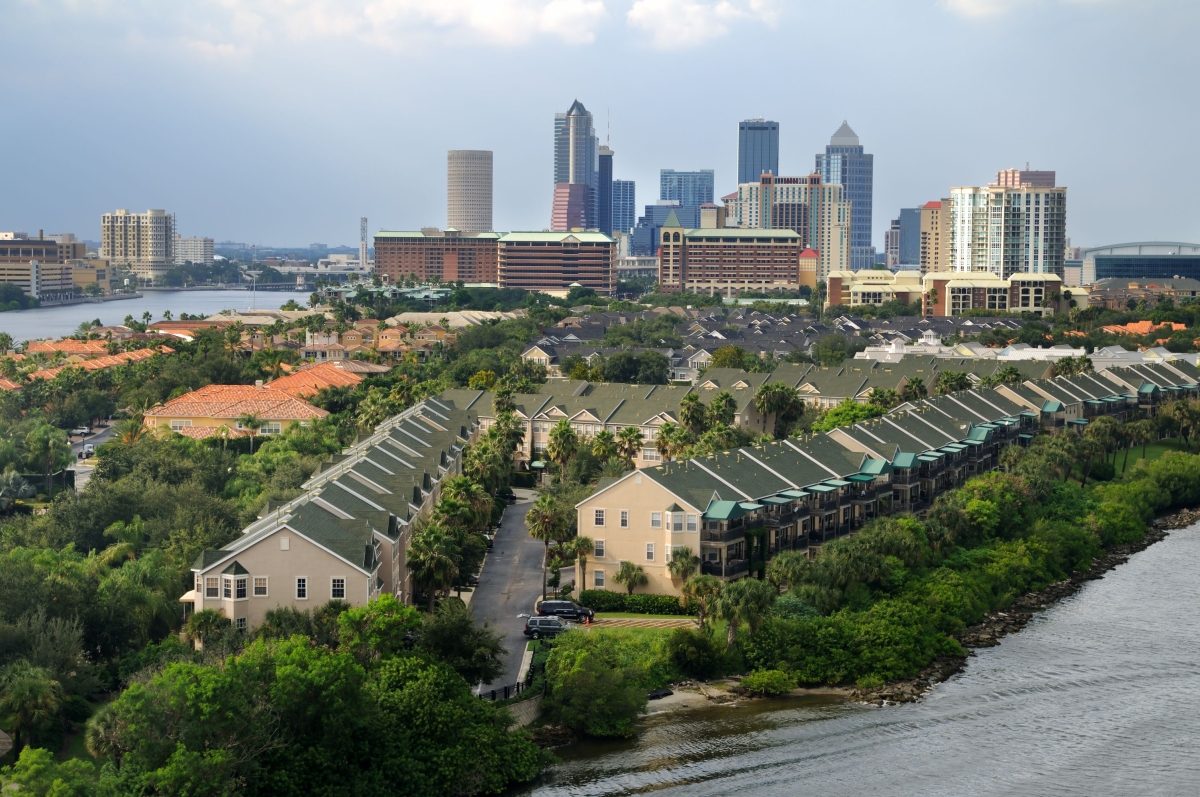 As trusted Tampa Bay real estate agents, we wanted to answer 10 of the most frequently asked questions we get about buying a home. Check them out below! If you have any more questions you want answered, feel free to contact us anytime and we'll be happy to chat.
FAQs:
When should I talk to a Realtor®?
As soon as you know you are thinking about buying or selling a home. It's never too early to talk to a real estate professional - we are in the business of building relationships and those take time. We pledge to guide, educate, and support regardless of opportunity, so we are here when you need us!
When should I talk to a lender?
It is essential to get pre-approved for a mortgage before we look at homes and who you work with matters. A pre-approval gives us a better understanding of your purchasing power, and it lets sellers know you are a serious homebuyer. We are partnered with an excellent, experienced lender we are happy to refer you to for a first or second opinion on financing. If you're paying cash for your next home, we can walk you through what information is needed as well.
Is now the right time to buy?
The best time to buy a home is when you can afford one. This is why we encourage our customers to focus on the monthly payment over the purchase price or interest rates. Prices and rates will change but your home will last you for years to come. So, if you find the perfect one today and can afford the monthly payments, purchasing now just may be the best possible decision regardless of the market. We're here to guide you regardless of opportunity!
What's better: renting or buying?
So long as renting costs the same as buying, buying is always the better solution. Purchasing your next home builds generational wealth while renting builds wealth for others.
Do you offer a free consultation to get more info?
Absolutely! In fact, we highly recommend all of our customers meet with us for a free, no obligation buyer consultation to discuss all of your options, opportunities and responsibilities in the buying process. Whether you're a first timer or a seasoned pro, getting on the same page is vital to our success. Contact us to schedule a time.
When should I start looking at homes?
A good rule of thumb is to gauge your timeline to move in alignment with months of inventory. This is "Realtor speak" for the average time it takes for homes to sell. For example, if you're looking to move within the next 6-12 months and there is 6 or more months of inventory, you should meet with a Realtor and start looking at homes about 3 months before you're ready to move. If there is less than 6 months of inventory, then you need to start looking 4-6 months out, since there may be a lower supply of homes and a higher demand of buyers. To find out what current inventory looks like browse homes for sale in Tampa or a nearby community. You can also contact us to get started.
Do I need a Realtor® to buy a new construction home?
The honest answer is no. However, having your own real estate professional represent you when negotiating and during the purchase process could save you thousands of dollars, as we are local community experts and skilled negotiators. We find that customers represented by a Realtor have more guidance and success in dealing with common issues that arise when buying new construction homes.
Where's the best place for me to look at homes online?
Without a doubt, by registering for a free account on BestTampaRealEstateAgents.com or by downloading our Tampa Home Search app for iPhone/iPad or Android. We don't sell your information, and unlike common third-party home search websites such as Zillow, we have access to all available listings and additional information you might find helpful in your home search.
What areas do you service?
We have sold homes in the surrounding 5 counties of the Tampa Bay area including Hillsborough, Pinellas, Pasco, Hernando and Polk.
How much money do I need to buy a house?
That all depends on the purchase price, but the common expenses associated with buying a home are down payment (typically is 0%-20% depending on your loan), closing costs (usually ranges from 2%-5% of the purchase price) and third party expenses like home inspections and appraisals. In addition, you will need to be prepared to submit an escrow money deposit (also known as EMD) which will be applied to either your down payment or closing costs at closing.
More Resources for Tampa Home Buyers