Top 5 Places to Retire in South Tampa
Posted by Kendall Bonner on Tuesday, November 8, 2022 at 10:02:10 AM
By Kendall Bonner / November 8, 2022
Comment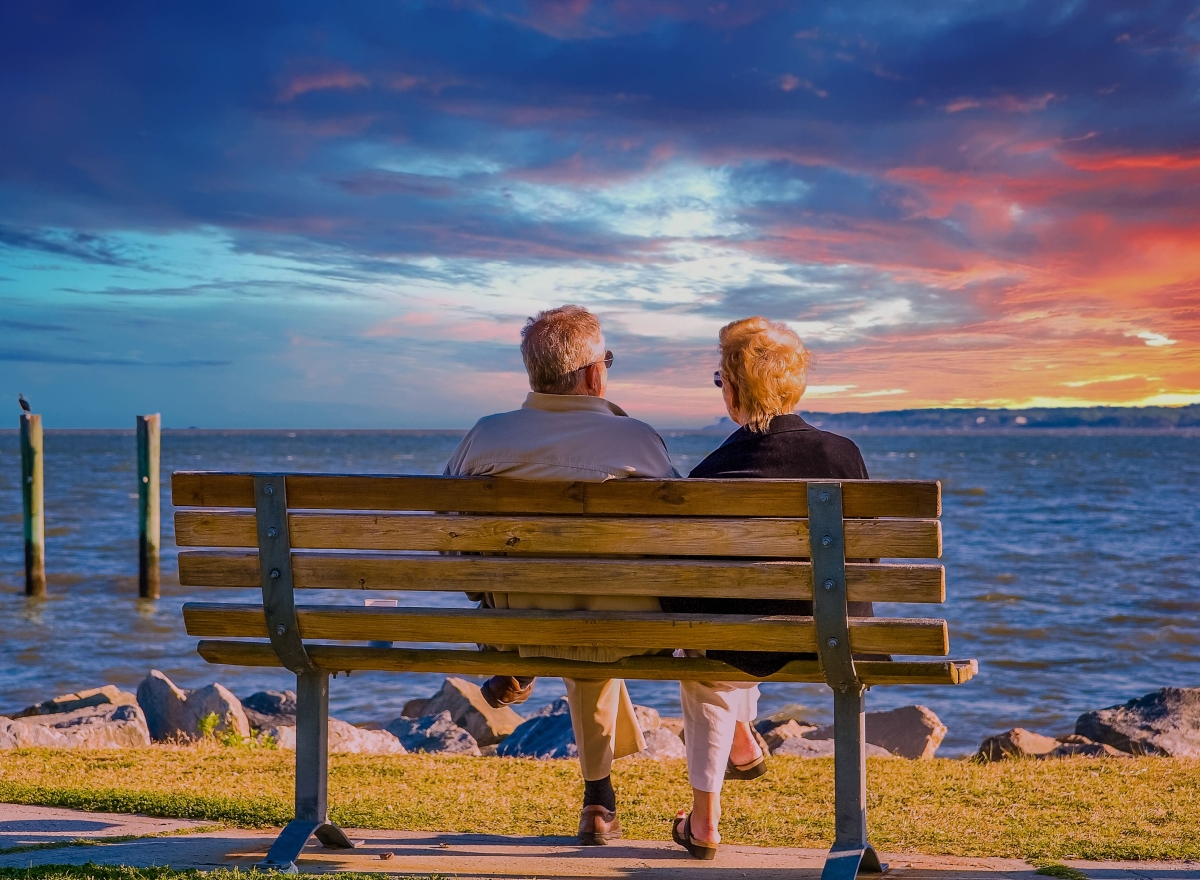 Year-round sunshine, easy access to beaches and parks, fantastic restaurants, and a laid-back lifestyle. What more could you ask for when you retire? It's no wonder why Tampa was ranked #4 on the Best Places to Retire in the U.S. in 2022-2023 list by U.S. News. If you're thinking of joining the great retirement lifestyle that the Tampa Bay area has to offer but don't know where to start, consider living in South Tampa! Below, you will find 5 of the best places to retire in South Tampa in our opinion as local real estate experts. Our South Tampa realtors can help you find the best South Tampa retirement communities and 55-plus communities in South Tampa, FL.
Best Neighborhoods in South Tampa for Retirees
1. Beach Park
Tucked away from the hustle and bustle of downtown on the west coast of South Tampa, you'll find Beach Park - a well-maintained area with waterfront views and close access to all the fun.
This neighborhood is located just a few minutes south of the upscale International Mall and Westshore Mall, where you can enjoy luxury shopping, relaxed bars for a quality cocktail, and highly rated restaurants like Ocean Prime and Cooper's Hawk. If you drive a few minutes east, you'll find the renowned Tampa gem of Hyde Park Village full of cozy restaurants and upscale shops. You can also head down to the marina for easy access to boating and fishing, take a short drive to the Tampa International Airport if you dream of traveling the world, or golf as much as you want at the multitude of local courses.
There are a variety of housing options from single-family homes to upscale condos to large estates, giving prospective retirees a variety of lifestyle options to choose from when deciding where to move. You can opt for a low-maintenance luxurious condo with a beach view if you'd prefer a view from up top, or you can go with a spacious residential property with the lush green backyard you've always dreamed of to read, garden or just relax. Whatever you choose, Beach Park will have an option suitable for your retirement needs and desires.
2. Bayshore Gardens
If you want a luxurious high-rise lifestyle in a walkable area, then Bayshore Gardens is the place for you. There are also gorgeous single-family homes if you prefer a little more space while still being in a prime area.
The highlight of Bayshore Gardens is that the area runs right along the famous coastal Bayshore Boulevard, the world's longest stretch of uninterrupted sidewalk at 4.5 miles, perfect for those who love to walk, run or just get some fresh air. Bayshore Gardens is also super close to quality medical facilities with HCA Florida South Tampa Hospital just to the north and Tampa General Hospital to the northeast.
Bayshore Gardens is also home to Fred Ball Park, a well-kept dog-friendly green park with tennis courts across from Bayshore Boulevard that overlooks the Bay. If you're looking for more of a city vibe, you will also be located just a short drive away from all of Tampa's best hot spots such as Downtown, the Riverwalk, and Hyde Park Village.
3. Golfview
If you've been dreaming of finally getting to golf for hours on end when you retire, then the beautiful area of Golfview was made for you. Located in the heart of South Tampa, there is no shortage of things to do in Golfview.
This gorgeous neighborhood is home to the well-known, upscale Palma Ceia Golf & Country Club - Tampa's premier (and first) private golf club, founded in 1916. The signature 13th hole has a fantastic view of the lavish clubhouse which includes an Olympic-sized pool, fitness center, and a restaurant for guests to enjoy.
The area also has dozens of locally loved restaurants and coffee shops such as Wright's Gourmet House and Peet's Coffee & Tea. You'll also enjoy the convenience of the Henderson Boulevard Shopping Center, a well-kept strip mall with grocery stores, restaurants, and clothing stores. With its prime location in the heart of South Tampa making it a short drive away from the coast and activities, there is no shortage of things to do in Golfview.
4. Historic Hyde Park North
If you're a foodie, Historic Hyde Park North is home to some of Tampa's best restaurants and is perfect for retirees. Also running along Bayshore Boulevard, you'll enjoy coastal views while being near prime activities.
Within Historic Hyde Park North is the SoHo area (locally named after South Howard Ave.), where you'll find some of Tampa's finest eateries such as the legendary Bern's Steakhouse, Ciro's speakeasy, and Bella's Italian Cafe. Aside from condos, townhomes, and residential properties, there are also a variety of senior living options if needed.
Browse Hyde Park real estate here.
5. Ballast Point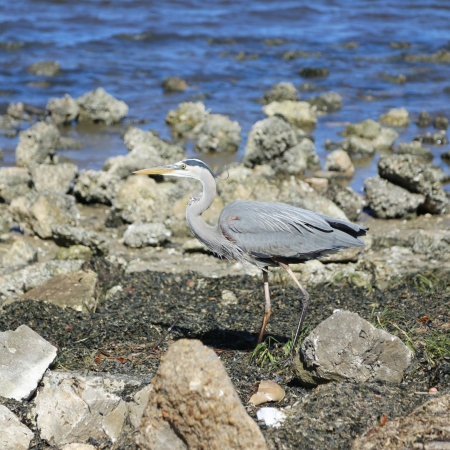 Lastly, on the southeast coast of South Tampa, we have Ballast Point - a quiet oasis near the water perfect for retirees of any age. You will find wonderful parks, resident-friendly streets, and gorgeous coastal homes in upscale neighborhoods.
The highlight of Ballast Point and a local favorite is the 600-foot-long Ballast Point Pier, one of the best east-facing places in Tampa Bay to catch the perfect sunrise. Early in the morning, you will regularly find people walking the pier, fishing, reading, or just enjoying the calming view to start their day.
Ballast Point is the best of both worlds, as you have access to the ocean while only being a 15-minute drive from Downtown Tampa for those who love restaurants, the Riverwalk, and city life. It is also a more affordable and less populated area of South Tampa compared to others.
Conclusion
As you can see, it's no wonder why South Tampa is one of the best places in the country to retire. If you are looking for your next home to settle down in, there are a variety of South Tampa neighborhoods perfectly suited to any retirement lifestyle. Or, check out our post on the best neighborhoods in Tampa for retirees.
Looking for a South Tampa real estate agent? Our team of expert realtors is ready to help. Contact us today to get started or browse below.
Contact Our South Tampa Real Estate Agents for Retirees
Review of Best South Tampa Retirement Realtors
⭐⭐⭐⭐⭐
"We recently selected Kendall and her team to assist us in finding a home for my parents. They truly exceeded our expectations. Every member of the team was professional, courteous, and responsive throughout our journey. They "exceeded" our expectations by displaying a high level of personal commitment and empathy toward my parents - knowing when to be protective of their feelings and consistently looking out for their best interest. Kendall and her team gave us everything we requested - throughout every step. I would highly recommend her and her team to anyone who asks." -Samantha J. on Google.
As of 11/8/2022, there are 410 reviews with a 5.0 star rating.