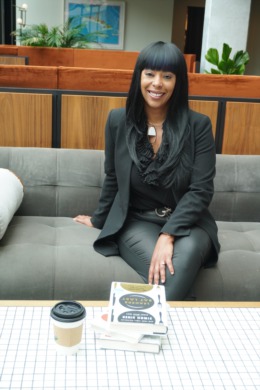 Kendall Bonner is an accomplished leader, entrepreneur and motivational speaker. She is a Florida licensed attorney, since 2003. She has been involved in the real estate industry for over 10 years, starting as a realtor in 2011 and eventually opening her own  brokerage firm in 2014.
She is the broker/owner RE/MAX Capital Realty and team leader of The Kendall Bonner Team with locations prioritizing Hillsborough, Pasco and Pinellas Counties. In addition to being a lawyer, she is also a multi-business owner and national speaker for RE/MAX LLC, as well as a speaker, contributor and content creator for multiple media outlets.
She has been recognized as a 2020 RISMedia Real Estate Influencer, 2021 RISMedia Real Estate Newsmaker, The Forward Thinker and most recently a awarded as a 2022 RISMedia Real Estate Newsmaker - The Crusader.  Moreover, she co-authored "So... You think You Want to Be a Real Estate Agent" with two other respected real estate professionals.  As a real estate social media content creator, she has also gained influence as an authority on real estate technology and marketing. She is a self-proclaimed techy and loves all things real estate.  In her spare time, she loves to read books and learn new things! Her hands may be full, but her heart is even fuller as a wife, mother of two teenagers and dog-mom to rescue pup Buddy. Please allow her team of well-trained, motivated professionals to assist you with your most exciting adventure – buying or selling a home!