Kendall Bonner, Esq.
Realtor®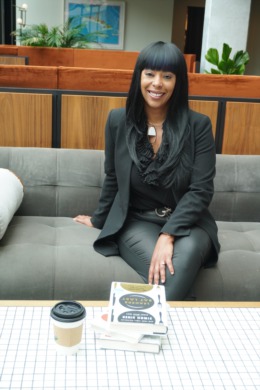 Kendall Bonner is an accomplished leader, entrepreneur and motivational speaker. She is a Florida licensed attorney in good standing, since 2003. She has been involved in the real estate industry for over 10 years, starting as a realtor in 2011 and finally opening her own brokerage firm in 2014.
She is the broker/owner RE/MAX Capital Realty and team leader of The Kendall Bonner Team with 2 locations serving Hillsborough, Pasco, Pinellas, Hernando and Polk County. In addition to being a lawyer, she is also a multi-business owner and national speaker for RE/MAX LLC, as well as a speaker, moderator, & contributing columnist for Inman News, a leading source for real estate information.
She has been recognized as a 2020 RISMedia Real Estate Influencer and 2021 RISMedia Real Estate Newsmaker, The Forward Thinker.  Moreover, she co-authored "So... You think You Want to Be a Real Estate Agent" with two other respected real estate professionals.  As a real estate social media content creator, she has gained influence as an authority on real estate technology and marketing.  She is a self-proclaimed techy and loves all things real estate.  In her spare time, she loves to read books, learn new things on YouTube and listen to podcasts!  As a wife and mother of two teenagers and rescue pup, named Buddy – not only are her hands full, but her heart is even fuller.  Please allow her team of well-trained, motivated professionals to assist you with your most exciting adventure – buying or selling a home!